I've been a regular speaker for classes and events, and I have accumulated a good deal of talk material spanning subjects around videogame development, business models in Venezuela, Python and Assembly programming. My presentations are oriented to teach and entertain. I've given talks in Spanish and English. You can see the material listed in this section.
2015
Assembly: Behind the Wizard's Curtain (English, HTML, interactive slides)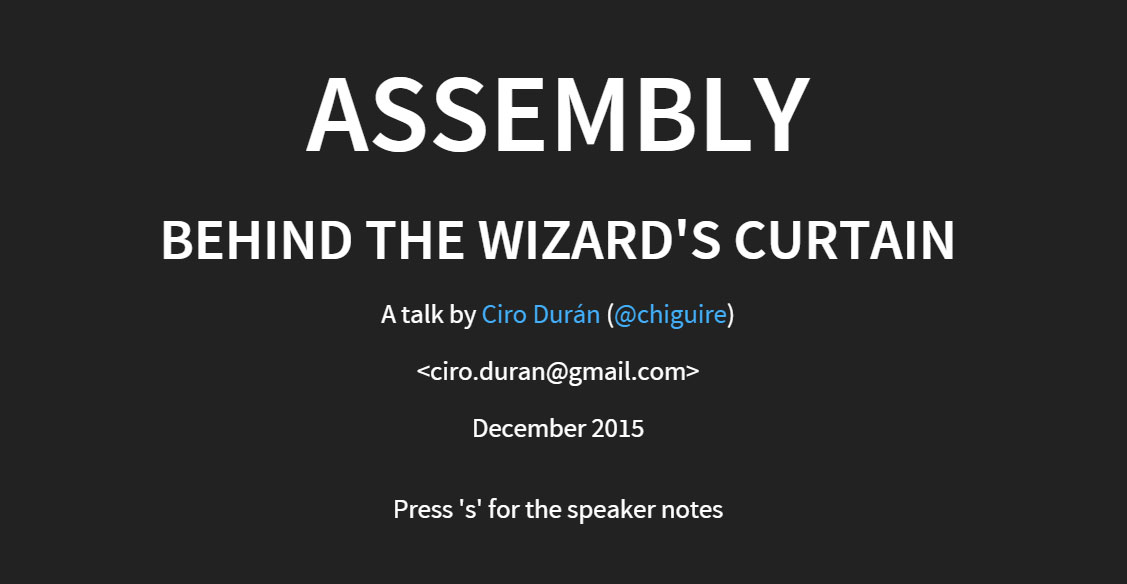 Artists that inspire me (Spanish, Video in Youtube)
2014
How do you know that what you're developing is worth it? (Spanish, Video in Youtube)
2013
Introduction to cocos2d-x for game developers (Spanish, Video in Youtube)
Using cocos2d-html5 to make web browser games (Spanish)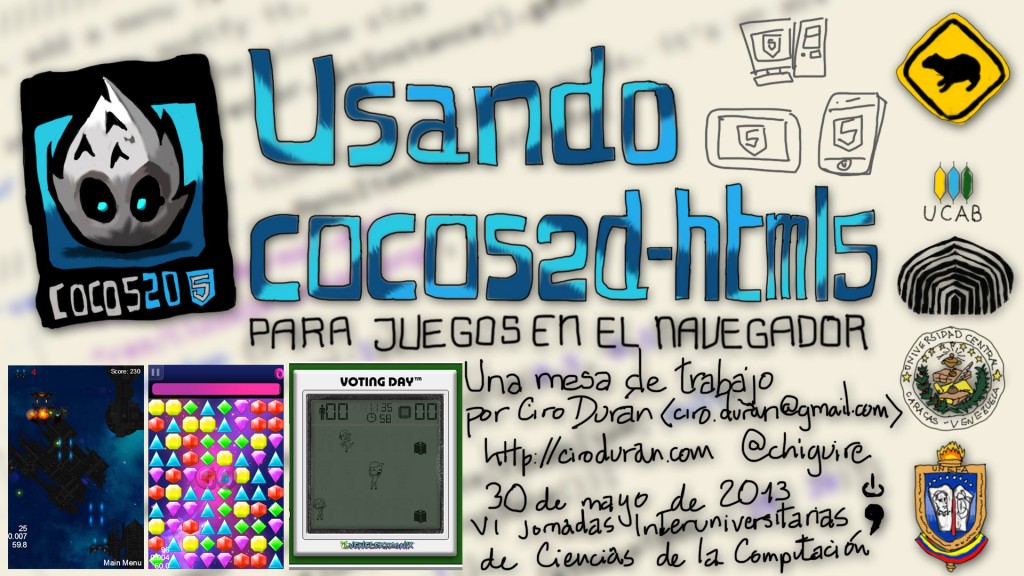 Videogames with Agenda: Game Development oriented to day-to-day subjects (Spanish)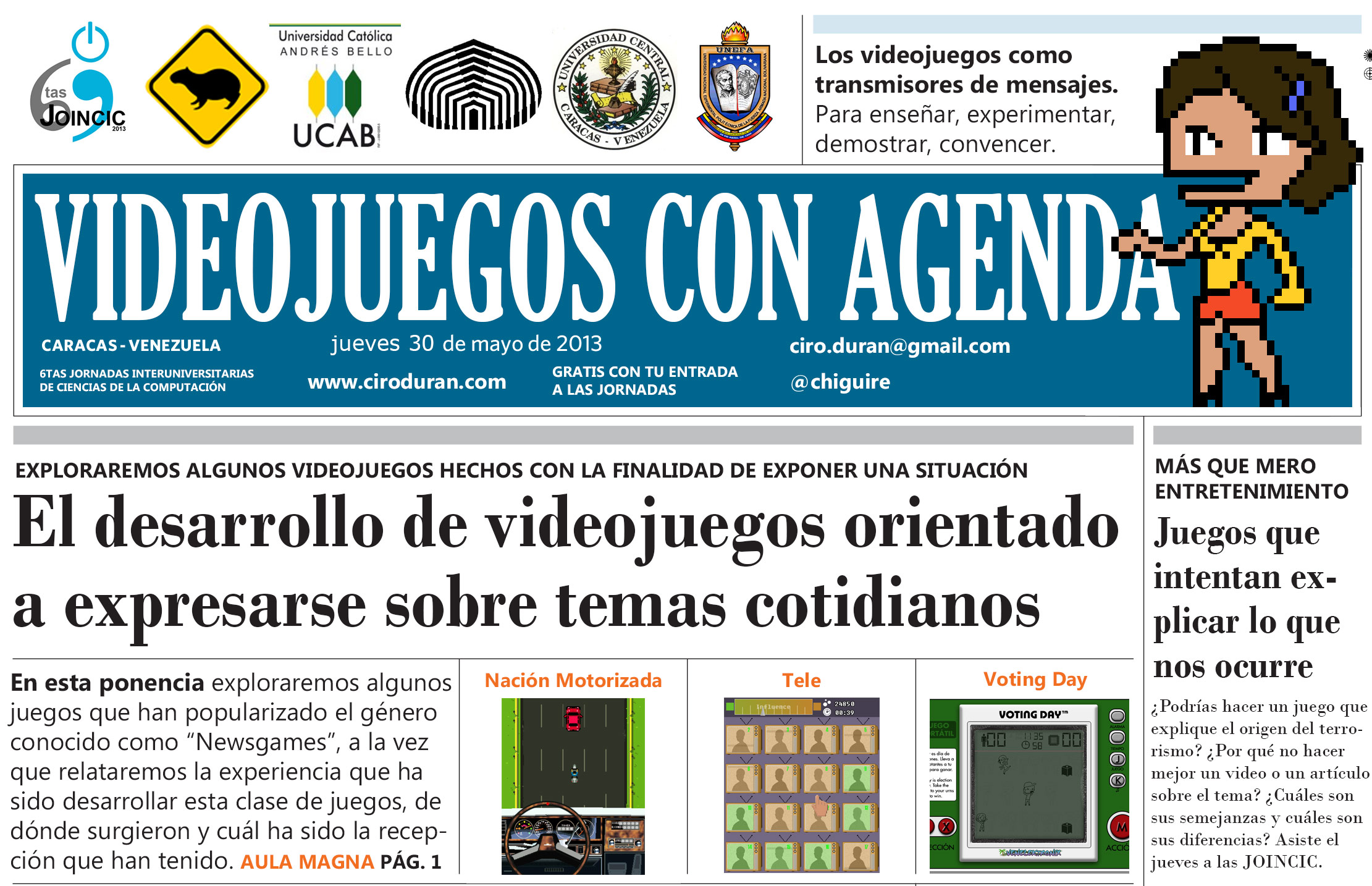 2012
Python Game Development Frameworks (Spanish, with notes, PDF, 8MB)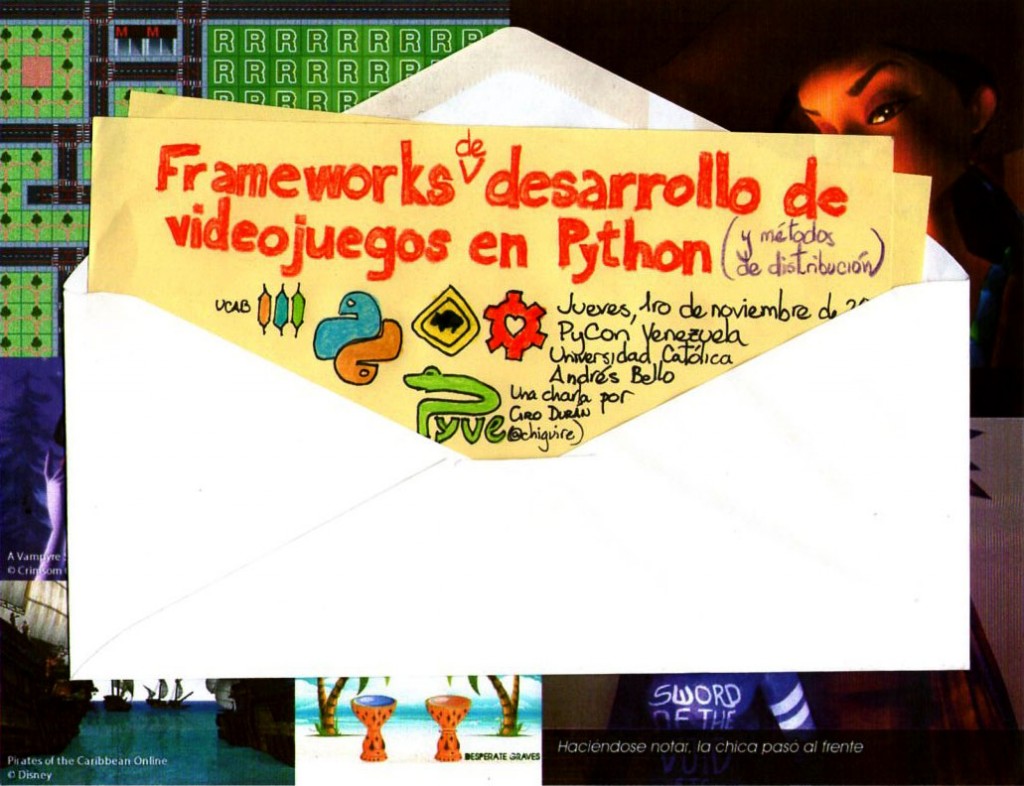 Mobile Games and their Business Models (Spanish, sans notes, PDF)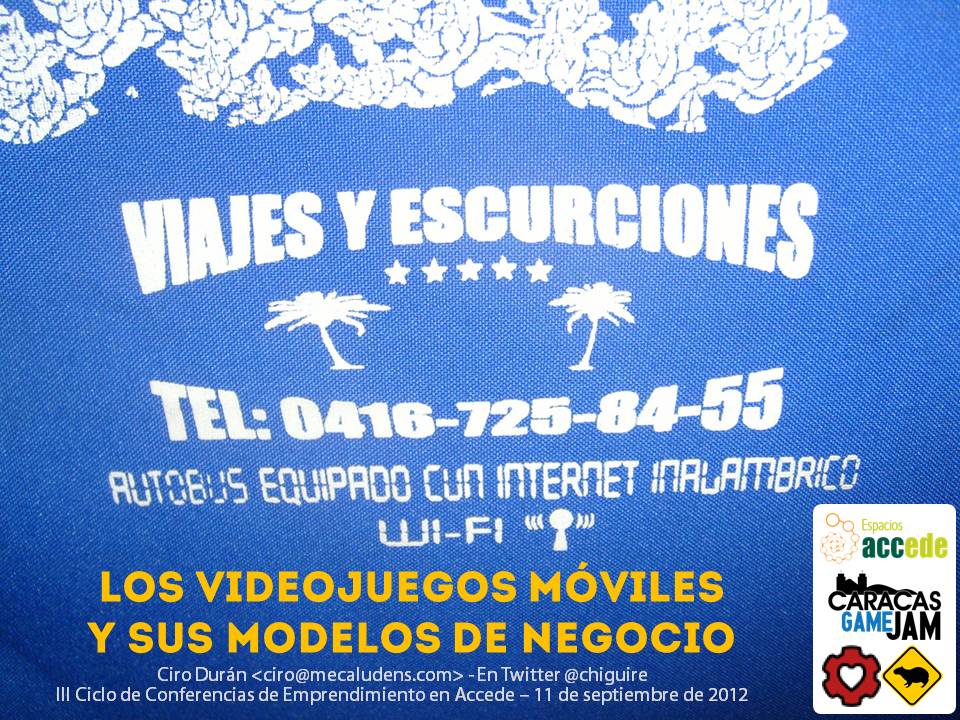 A Business Model for Videogames in Venezuela (Spanish, with notes, PDF, 8MB)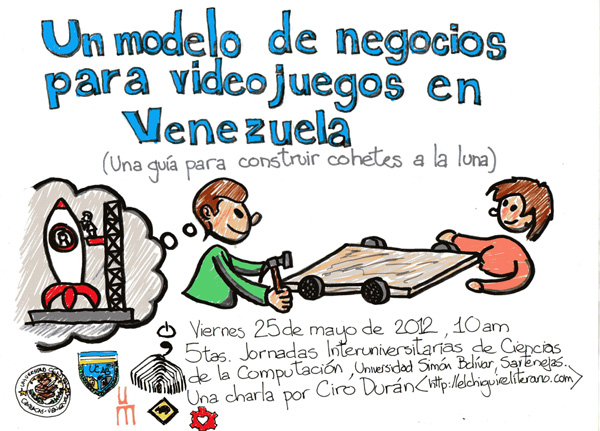 Making Videogames with Low Budget (Spanish)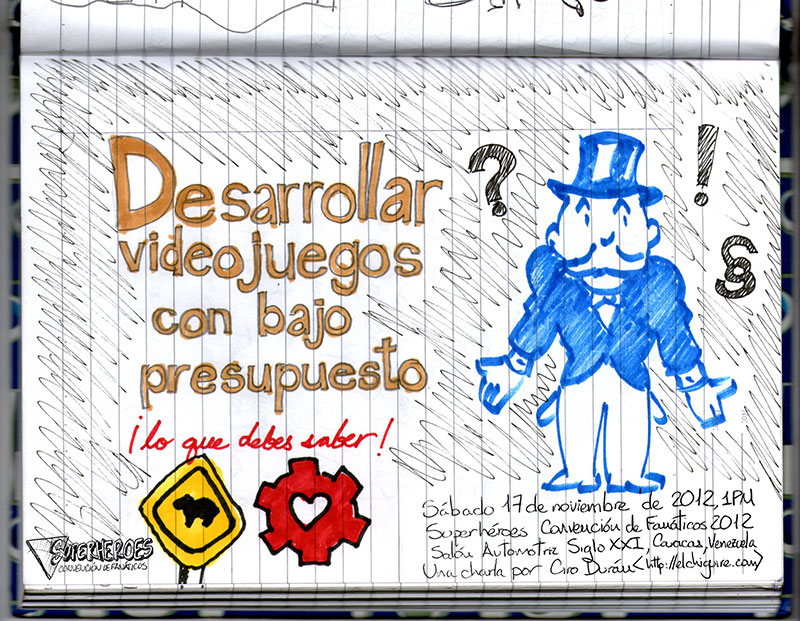 2011
Making videogames with Flixel (Spanish, with notes, Google Docs). Includes a basic Flixel project for FlashDevelop.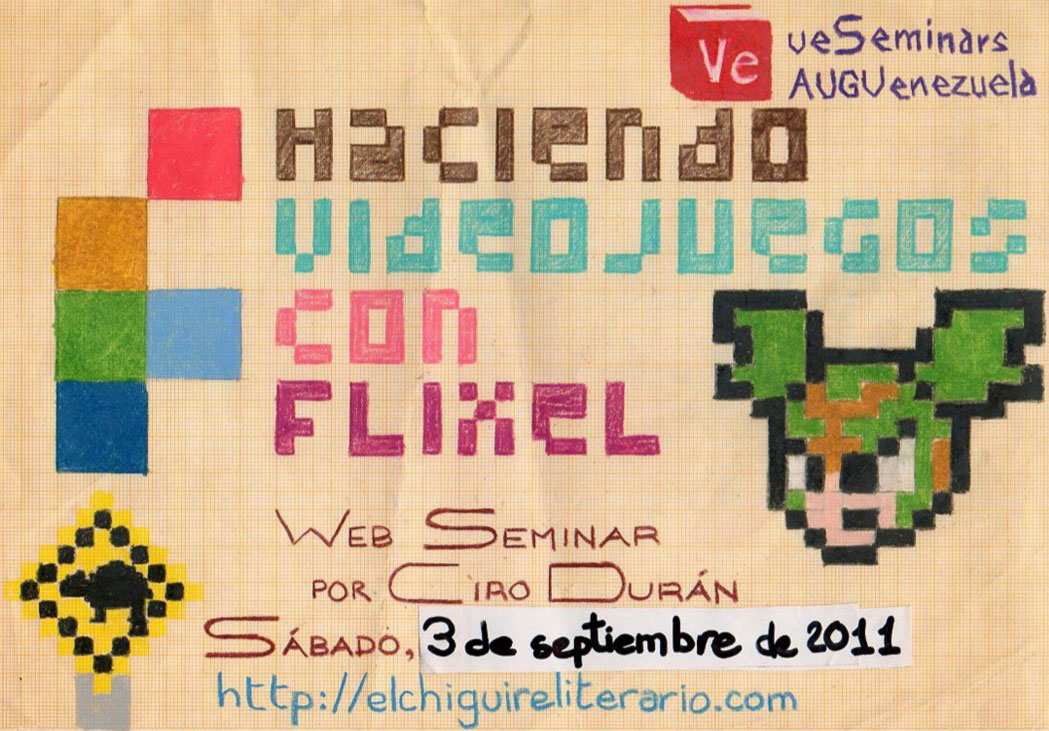 2010
Making Videogames in Venezuela (Spanish, Video in Vimeo)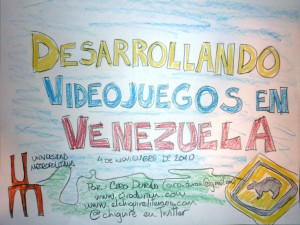 Videogames as a form of art (Spanish, HTML). Video of the talk in Vimeo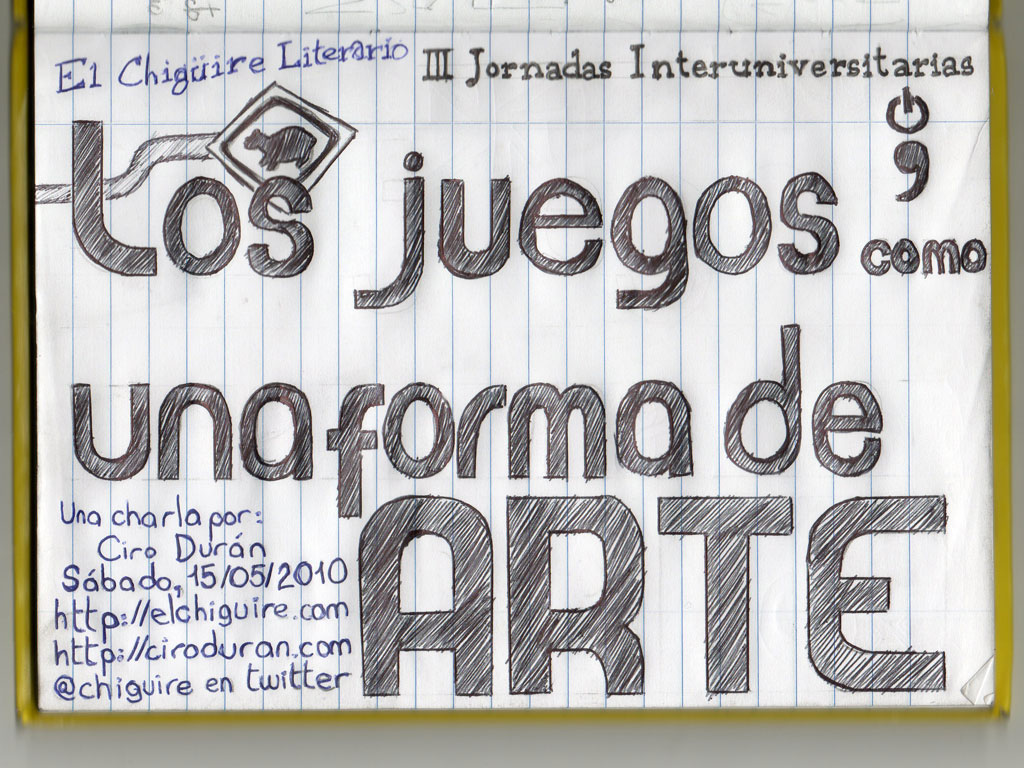 Making Videogames with Python and Pygame (Spanish, HTML)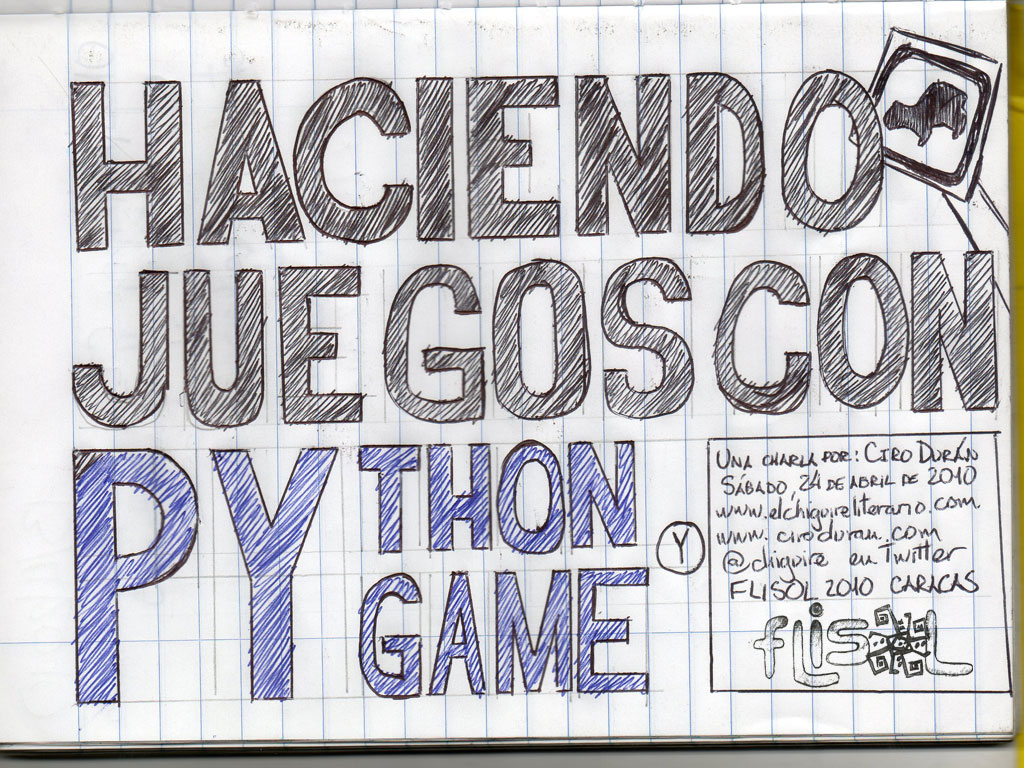 A talk about the Venezuelan Law Against War-like Games and Toys (Spanish, video in Vimeo)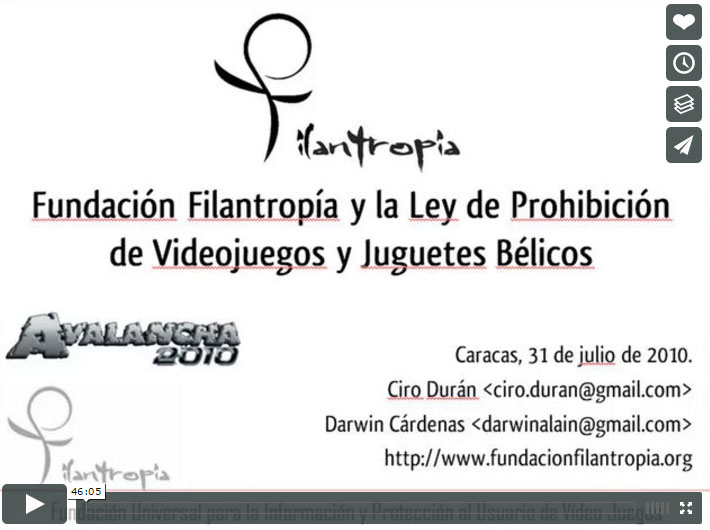 2009
Start making a videogame and finish it! (Spanish, with notes, PDF)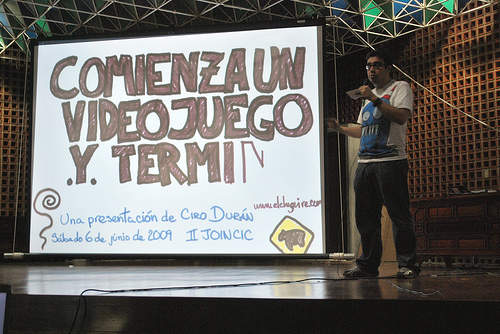 How to Make 5 Videogames in 48 hours (an introduction to the Global Game Jam) (Spanish, PDF, 1.5MB, or PPT, 30MB)
2008
Independent Games: The Punk Rock of Videogame Development (Spanish, PDF, 3MB or PPT, 22MB, with videos)