CCC Imagine Kuamasi Remix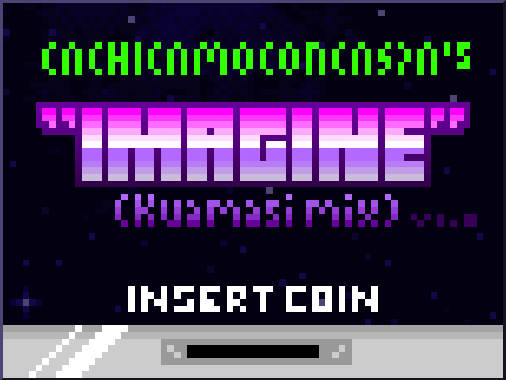 I have the pleasure to present you the musical videogame of Imagine, the remix by Kuamasi of the reinterpretation of venezuelan band Cachicamoconcaspa.
The game tells the story of Leyko, the dog from the IIII Dimension (sic), and its girlfriend, who was abducted by the evil team of Pitchfork Media (who gave a peculiar review of Cachicamoconcaspa's album). Leyko must pass through heavenly places to reach them and have its revenge, with a little help from its friends.
Click on the images to play.
Programming and design: Ciro Durán (@chiguire). Graphics: Sergio Almendro (@karakenio). Music: Cachicamoconcaspa (@Gianko) and Kuámasi (@kuamasi).